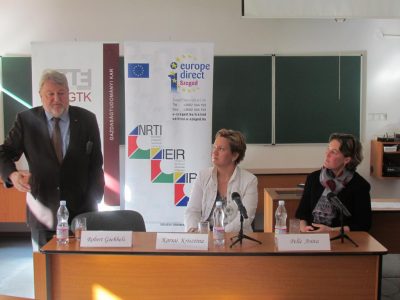 The University invited  Robert GOEBBELS , FMA Member, to the University to deliver a conference. The event consisted on lectures for undergraduate students attending course of international economics and international relations.
The area of specialisation was expertise in Schengen area and all the relevant topics.
The event offered the chance to discuss economic and political consequences of the current situation, and tried to find innovative answers concerning the refugee / migrant crisis. Restoring the Schengen area, without controls at internal borders, the system has in recent months been shaken to its core by the challenge of facing the largest refugee crisis since World War Two.